News
Law office JUDr. Pavel Brach wishes to its clients and friends a Merry Christmas and a Happy New Year 2022.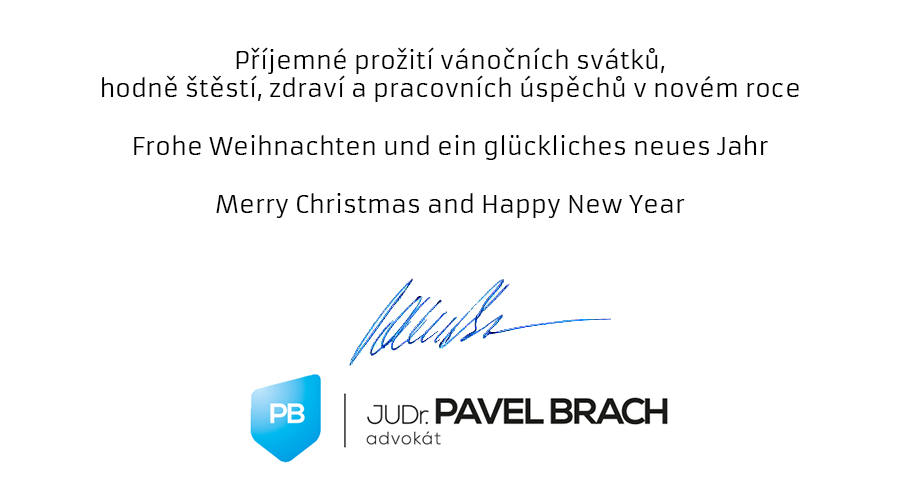 Dear Clients. Our law firm's priority is to ensure that our clients and employees are healthy, so that they can provide you with quality and compliant legal services that you desire. We would like to inform you that if you visit our office, you will keep up to date with the current safety and health facilities and you will be in contact with us with a handkerchief or a respirator. We thank the power for the friendly acceptance of our thirst. JUDr. Pavel Brach, lawyer & team of his office.
The Chairman of the Czech Bar Association decided by his decision of 22 November 2019, that JUDr. Pavel Brach, became the legal successor of JUDr. Eva Lindauerová Duchoňová, LLM. for her legal activities for her Clients, because she was removed from the list of attorneys kept by the Czech Bar Association related to her sudden death. For this reason, I note that her clients can sign up to agree on further steps on the issues she has dealt with.
JUDr. Pavel Brach, attorney-at-law