Contact
JUDr. Pavel Brach, LL.M., attorney-at-law
JUDr. Pavel Brach, LL.M., an attorney-at-law entered in the list of attorneys-at-law with the Czech Bar Association under no. 14672.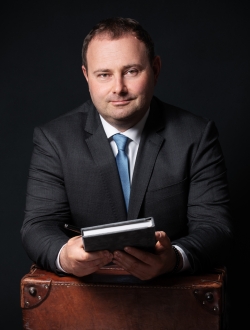 (+420) 603 920 698

(+420) 775 220 905

(+420) 212 340 211
This email address is being protected from spambots. You need JavaScript enabled to view it.
www.brachlegal.cz
Pavel1976
215-396-879
Meeting place:

Roztylská 1860/1
Praha 4 – Chodov
148 00
50°01'19.3"N, 14°29'56.5"E
On-line map
(Mapy.cz)
Bank details (CZK):
UNICREDITBANK CZECH REPUBLIK AND SLOVAKIA, a.s.
2109936258/2700
IBAN: CZ90 2700 0000 0021 0993 6258
BIC: BACXCZPP (CZK)
MONETA MONEY BANK, a.s.
209018703/0600
IBAN: CZ4406000000000209018703
BIC: AGBACZPP
Information for consumers:
Our legal services are also provided to consumers. The consumer is any person who enters into an agreement or otherwise negotiates with an entrepreneur (attorney-at-law) outside their business activity or outside the performance of their profession. Any disputes between the consumer and an attorney-at-law may also be resolved out of court. The authority for resolving disputes between consumers and attorneys-at-law is the Czech Bar Association, with its registered office at Národní 16, Prague 1, postcode 110 00. A motion to resolve a dispute between a consumer and an attorney-at-law may only be filed by the consumer and the participation of the attorney-at-law in the proceedings is mandatory.
The consumer has a right to be provided with a document substantiating the provision of the service by the attorney-at-law, including the date of provision of the service. The consumer may complain about the provision of the service. If a complaint is made about the service, the attorney-at-law must issue a written confirmation as to when the right was exercised by the consumer, what the object of the complaint is and what form of dealing with the complaint is required by the consumer. When communicating with a client in the position of consumer in connection with an executed agreement, a public communication network may be used but the attorney-at-law must not use a telephone number subject to higher than ordinary charges for such communication.